When you plan to process a roll-out of the new website, there is a lot to be processed as well as to be done. Right from designing, developing, content creation, marketing strategy, etc.
It is also suggested to give due importance to keyword research. This helps to guide the content strategy. This makes a clear picture of where the site flows in the future and how to shape the content of the website, and for this purpose, people use Keyword Research tools.
Importance of Keyword Research tools
Keyword research tools serve as the most effective option for new businesses to dig up the best possible keywords for their venture. With the use of keyword research tools, the following can be achieved:
The best keywords can be chosen considering the industry, business, monthly searches or more
Considering the long-tail keywords a content calendar can also be created
It is said when in the sea count the crocodiles. The same is in business. One should be aware of the completion prevailing and this tool helps do that
The keywords that are searched in highest volume should be there on the targeted list of keywords
The search engine rank can be boosted and brought up
Free Keyword Research tools that can be helpful
Instead of paying for highly paid keyword tools, one can use two or more free tools to compile a quality list of keywords
So let us get started to extract benefits from the keyword tools that are free. This would bring stature in search engines and also useful and quality content can be written.
Following are the 10 Free Keyword research tools that can be used:
Google Trends;
Keyword Generator;
Keyword Sheeter;
Answer the Public;
Keyword Surfer;
Keyworddit;
Google Search Console;
Questiondb;
Bulk Keyword Generator;
Google
Summarised description of all these Keyword Research tools are as follows
Google trends
Google trends is a search analysis website. The popularity of various queries that are searched in different regions and languages is analyzed by Google trends. This website is one of a kind and uses graphs and compares different queries that are searched in Google search. This website has an added feature to compare the relative search volume of searches between two or more terms. This tool allows for the tracking of various words and phrases that are typed in Google's search box.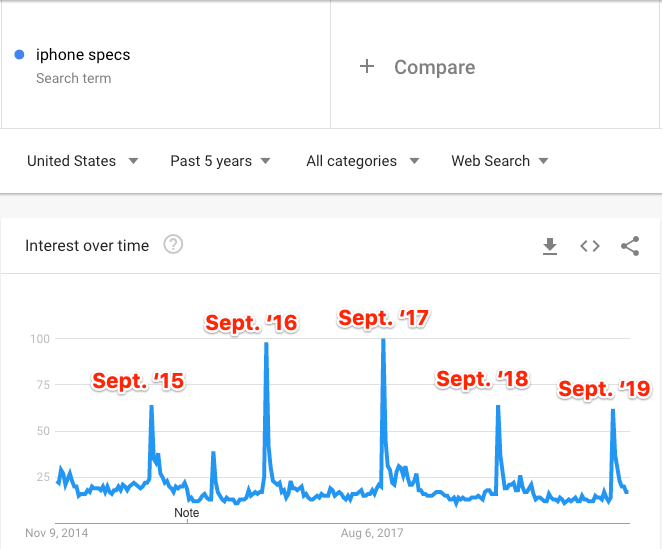 However, there is a quota limit for Trends searches which is available per user or per IP address or per device. Details of quota limits are yet not specified by Google. However, it is noted that quota limit exhausts faster if before trying to access the trends services the google account is not logged in
Hot trends are an additional feature that displays the top 20 hot which means fastest rising search terms for the past hours. It provides 24 hours of search volume graphs for searches that have gained sudden popularity. Hot trends also have a history feature where in the past hot searches can be browsed.
Google trends for websites
Google trends website analyses the traffic of websites rather than search terms. However, it has been unavailable since 27th September 2012.
2. Keyword Generator
The keyword generator makes one creative to search for keywords that align with the website, marketing strategy, and goals. The keyword generator finds up to 150 keyword ideas for any keyword. Along with it it also finds a list of 50 questions like queries. The keyword difficulty score is also determined for the first 10 keywords.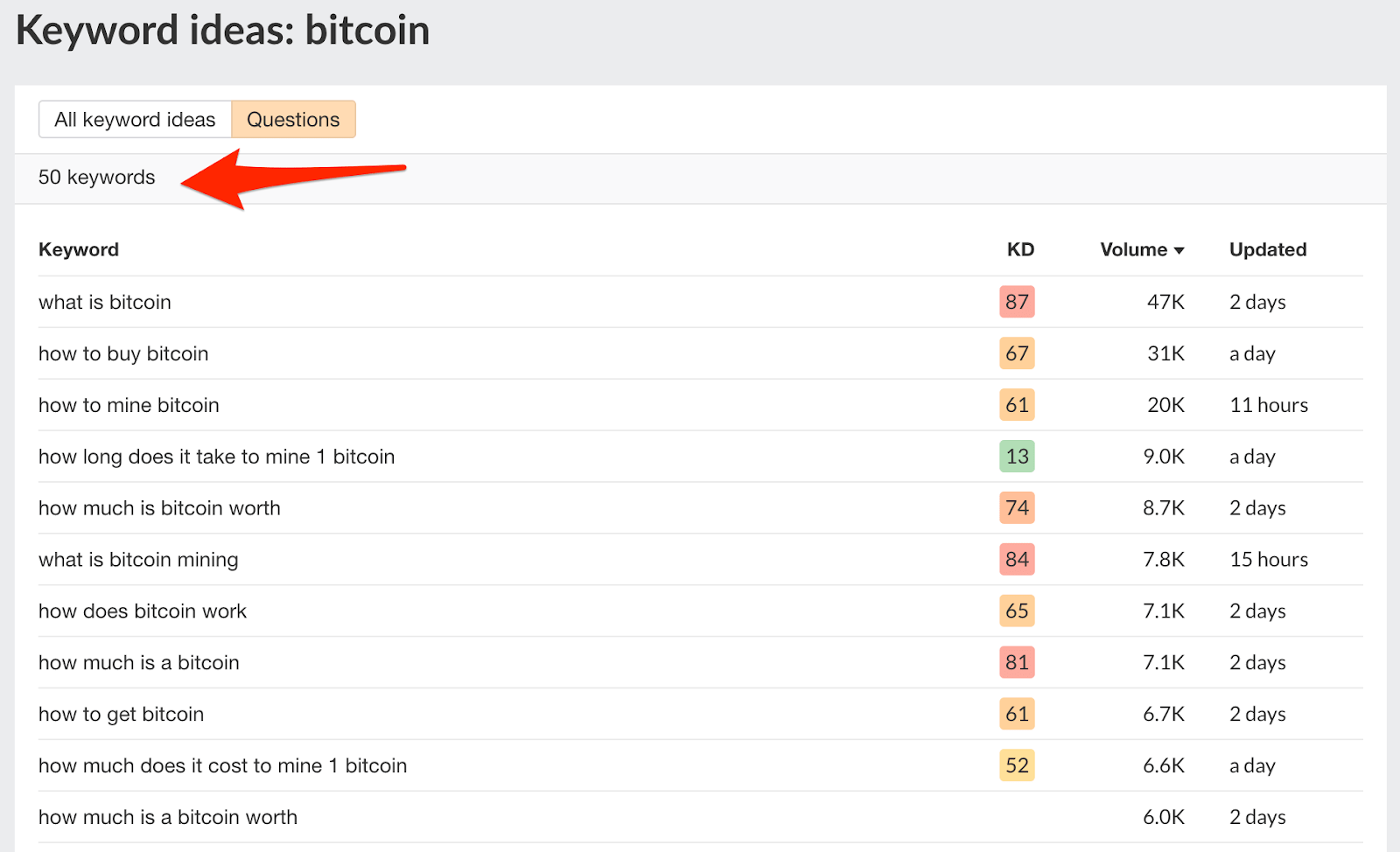 However, it should be noted that the search volume and Keyword Difficulty (KD) score are country-specific. And hence the country should be selected specifically depending upon the market of the website. The search engine helps to get keyword ideas for Bing, youtube, Amazon, etc.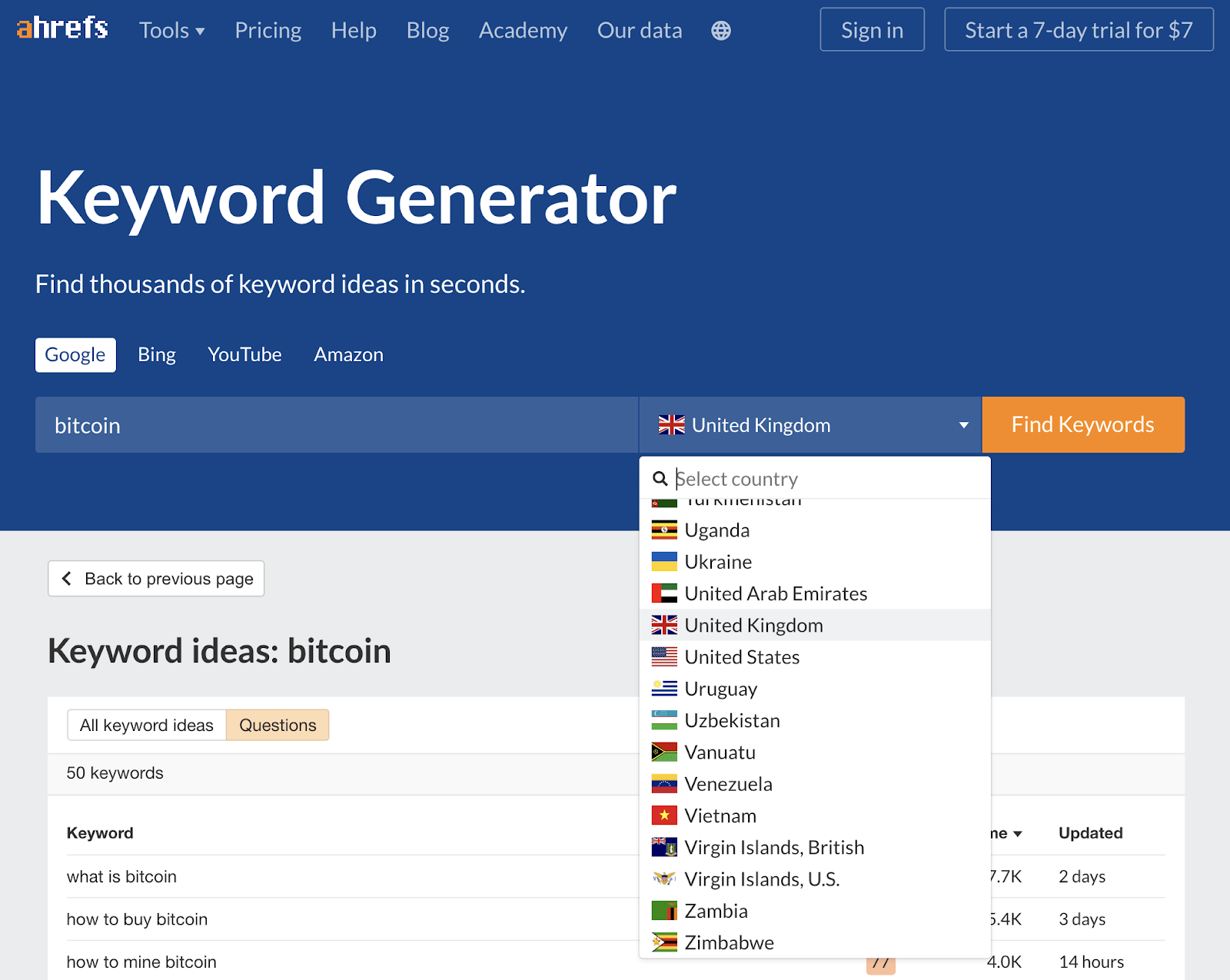 The only drawback of these keyword research tools is that sometimes the keywords don't make any sense and one needs patience and time to browse through the whole list.
3. Keyword Sheeter
The keyword sheeter is located on the website itself and hence allows users to run searches then and there itself.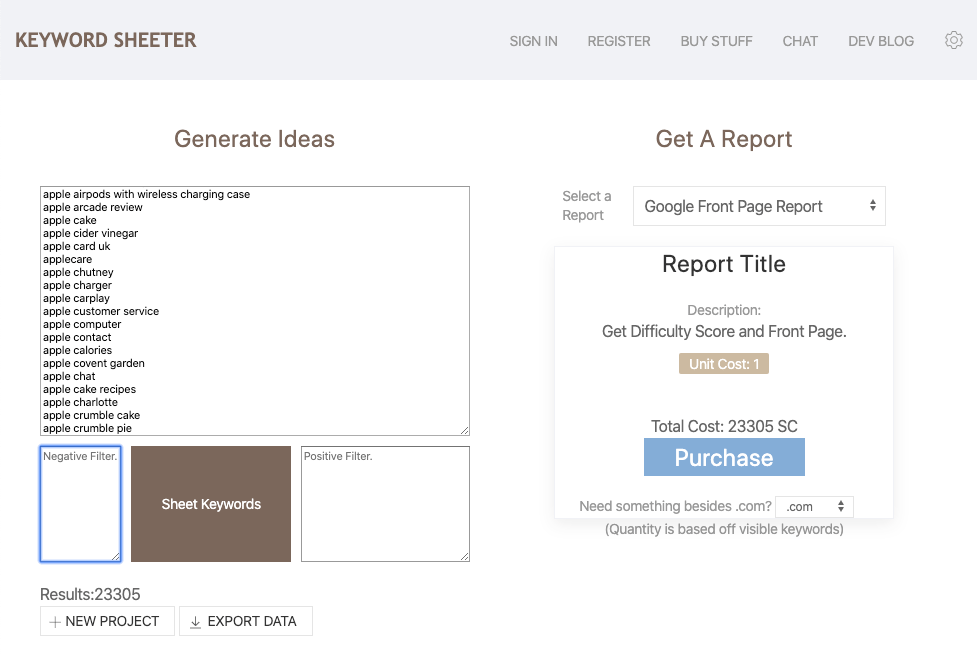 The basic features of Keyword Sheeter are as follows :
Keyword sheeter has a feature Google search volume through which it can be quickly and easily found out how many people are using Google to search for a certain term over a specific feature
Bunch of keywords that are similar is identified by keyword sheeter and this helps to find the right and relevant ones easily
The Keyword sheeter is different from the other tools as it allows you to import keywords from other sources
Keyword sheeter saves a lot of time and effort since it helps in understanding whether one should compete for a word or not
The notable feature positive and negative filters is very useful to eliminate or include relevant or irrelevant words.
4. Answer The Public (ATP)
This keyword tool visualizes search questions and suggests autocomplete searches in an image called a search cloud.
ATP enables us to get a deeper level of understanding of how people search around topics revealing questions and queries. It helps to grow with organic keywords.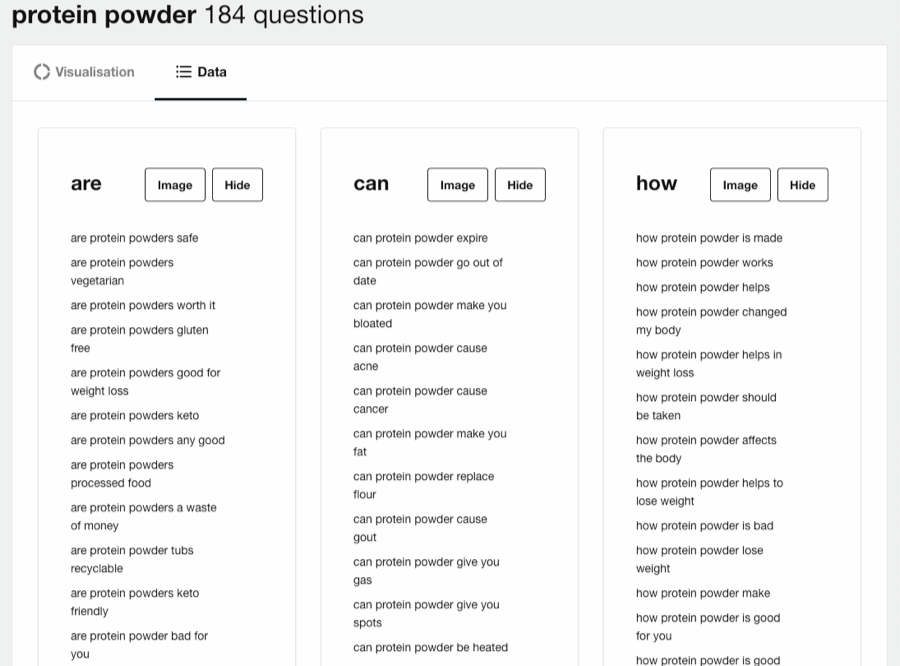 Answer The Public collects auto-complete data from search engines and then cranks out every relevant phrase and question around the keyword. It is like a consumer insight that can be used to create fresh ultra-useful content products and services the customer really wants. One can say it is like finding questions, prepositions, alphabetical, comparisons, and all the related searches from the minds of the customer.
And the best part is all the data is exportable to CSV.
5. Keyword Surfer
A keyword surfer is an extension that gives a benefit to search volumes in Google search itself. Along with search volumes keyword suggestions, related terms, visibility metrics, and on-page data are also provided by Keyword surfer. So accordingly the content can be planned and also the difficulty level is ascertained.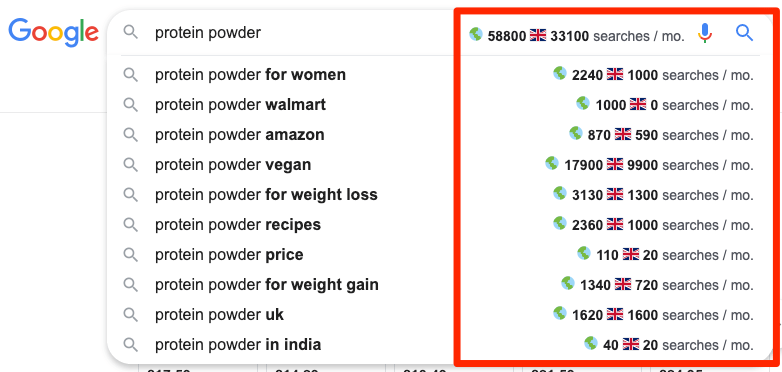 When a new search is conducted the following can be achieved :
The results for search volume for the primary keyword.
Similar keywords and similarity score are also fetched
The traffic for a domain of each top-ranking page can be observed
One also gets the word count for top-ranking pages
One can check the number of exact keywords that are used on these top-ranking pages
The best feature is one that also reveals the cost per click for the primary keyword
The updated version of keyword surfer can be used for 70 countries. The only disadvantage being bulk search is not possible in Keyword surfer but it can assess the queries very efficiently.
6. Keyworddit
Keyworddit pulls keywords from Reddit. Speed and relevance are the two major features of Keyworddit. Once a keyword is entered in subreddit and time frame is specified, then after looking through the titles and comments, more than 500 keywords along with search volumes are extracted. This data is pooled from Grepwords.
By using the relevance option the tool gives more accurate results but takes an extra 2 – 3 minutes to run. This tool is extra useful and relevant to get long-tail keywords and seed keywords that cant be found elsewhere. One of the keyworddit's unique feature is that it also describes the kind of language that is used.
7. Google Search Console
A web service that helps webmasters to check indexing status and optimize visibility of the websites is done by Google Search Console. The major features of Google search console are as follows :
It allows a webmaster to submit and check a sitemap
When Googlebot visits a particular site it helps to check and set the crawl rate and view its statistics
It checks and writes a robots.txt file. This helps to discover the pages that are blocked in it unknowingly
Internal and external pages that are linked to the website are identified
Search queries or Search Analytics helps in getting the total clicks total impressions, search types and date periods
Structured data that are used to enrich search hit entries are highlighted
Site speed reports can also be extracted from the Chrome User Experience Report
A new section "Rich card" is added for mobile users
Hacking of site or malware practices are kept in check and control
An advance feature known as breadcrumbs and Amp is added for the ultimate help of the users
It has been observed that Google Console extracts data points that do not reconcile with Google analytics especially within the local search market.
8. Questiondb
Questiondb is different from the other typical Keyword search tools. It gives you a massive collection of user questions to generate original ideas for new content. It generates data by popularity and focus keywords. Hence it is incredibly powerful and valuable for writers and marketers when used efficiently. The website users ask millions of questions over a time that reveal what problems people have, what they care about, and their interests.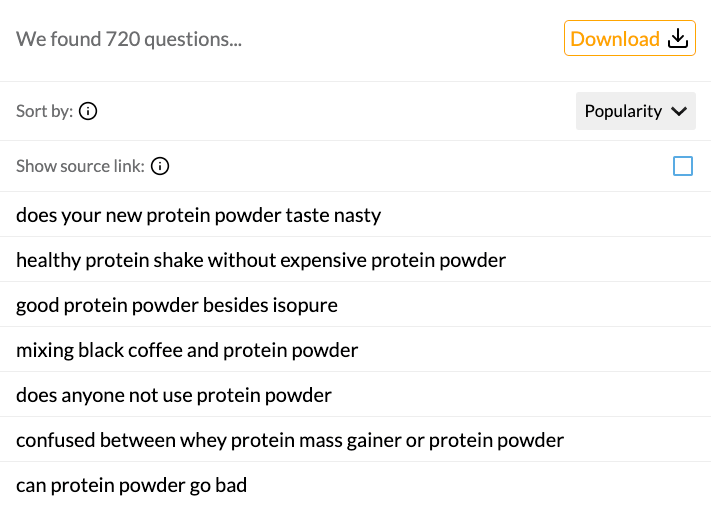 Questiondb helps to generate content ideas easily on a continuous basis. All these questions can be exported to CSV.
9. Bulk Keyword Generator
All keyword tools are not apt for all types of websites. The Bulk keyword generator is best for local service companies to find local keywords. It is the best keyword tool for small and local businesses. Once the business type is selected, it will generate local keywords for the industry.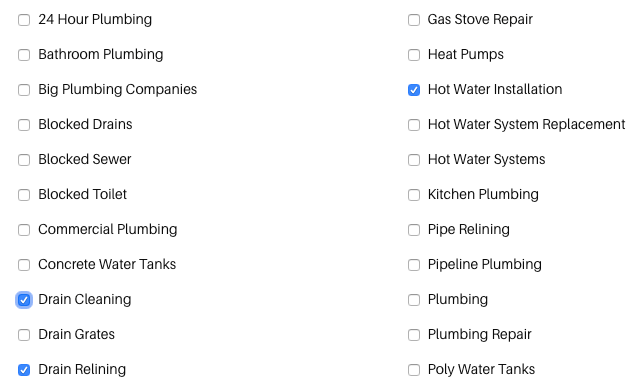 The results of Bulk keyword generator are not so very special but give the same keyword list from the other tools. However, the local approach gives a result that is most apt and relevant for the local industry.
10. Google
Google is said to be the most powerful keyword search tool on the planet. An infinite number of keyword ideas are generated from Google. As soon as a word is typed google prompts a number of questions. And the beauty about it is that if any of these questions are clicked then an infinite number of more questions are propped up.

It should be noted that content needs to be aligned with search intent if the ranking is to be done. Therefore it is said google is not only a keyword search tool, it is more about understanding who is searching for them and what they intend to see.
Conclusion
A right way of performance should be adopted to get a proper analysis of the keyword searches using the right keyword research tools. When in a start-up position it is advisable to search on more than one tool to have effective results. Gradually it can be done by sticking to a single tool.
Also paid keyword research tools have its own advantages like large databases, high search, good filters, and less or no time consumption. Real decisions on competitiveness are more appropriate in paid research tools. Thus one can say to start with free keyword research tools are helpful and growth needs to be paid for sustainability in competition.